About Der Yiing
Company Profile
Der Yiing Plastic Co., Ltd. was established in 1991 and has always been a self-proclaimed expert in the application of plastic film. With decades of experience and professional knowledge, we have fully understood the needs of our customers, providing customers with various types of plastic film and processing application technology services, such as packaging bags, vacuum bags, heat sealing film, anti-fog film, OPP film, CPP film, PET film and electronic application materials such as release film, protective film, antistatic bag and other products. Our products are widely used in food, color, electronics, medical, construction, stationery, clothing and other industries.

Adhering to the spirit of continuous innovation, Der Yiing Company continues to develop new products and customized films, and through the selection of high-quality raw materials, innovative formula, stable process, strict quality control and other operational process management, to achieve development and more in line with customers demand and film products that cater to the green recycling trend.



March 1991
The company was established, the organization type was a limited company, and the capital amount was NT$10,000.

September 1992
To expand the service, move to the Pingyi factory.

December 1999
The surplus was transferred to capital increase, and the capital amount was increased to NT$10,000 and imported into the Hankang ERP system.

March 2002
Moved to the Yangmei Chow Industrial Zone, and the company's organizational structure was changed to a company limited by shares.
Formally obtained factory registration and imported into the group ERP system.

January 2003
Gained the 1809001:2000 certification, we are moving towards high quality service.

June 2004
Expanded the scale of operations, meet the development needs of customers, and purchase land to build factories.

August 2004
The surplus will be increased to capital, and the amount of capital will be increased to NT$10,000.

July 2006
The new factory was completed and moved to the current location: No. 36, Lane 863, Gaoshi Road, Yangmei District, Taoyuan.

March 2007
The introduction of CPP products to expand the color art market, the new plant was completed in July and moved to the current location.

March 2008
Introduced the Kende ERP system and introduced the PLV offensive mask market.

November 2009
Introduced PVA environmental protection products - enter the medical market.

September 2010
Gained ISO 14001, 22000, HACCP and other certifications.

October 2010
Imported UOF electronic process system, information integration.

March 2011
Formally mass-produced "sandwich bag" innovative patented products.

September 2011
Approved by TTQS Enterprise Edition.

May 2013
Established its green living environment brand and online store.

December 2013
Selected by the Tao Plot Center of the Council as a "Local Training and Service Plan".

July 2015
The branch office Kunshan Der Yiing Plastics Co., Ltd. was established in China.

December 2017
Completely update the information system and launch Dingxin ERP, CRM, Easy Flow import project.

March 2018
Awarded by the Ministry of Economic Affairs Small Business Innovation and Development Program (SBIR).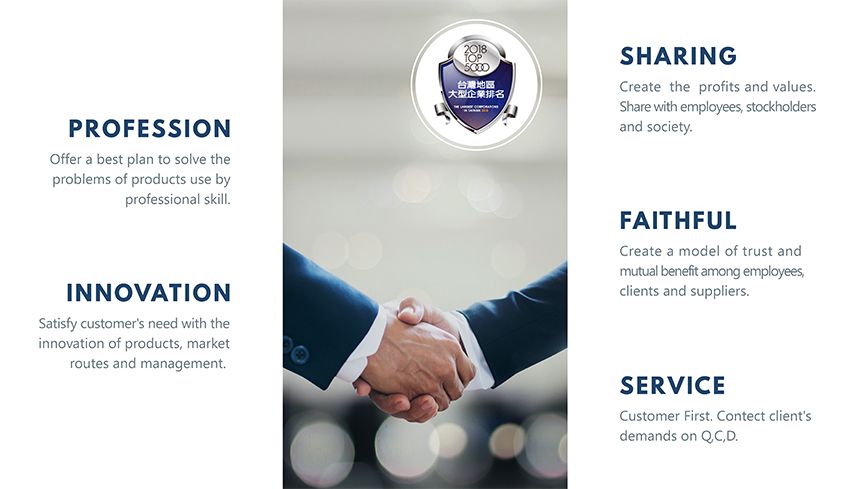 Movies

Der Yiing - Bopp Films Supply : Der Yiing Plastic Corporation was built up in 1991 and has provided innovative flexible packaging solutions for customers throughout the Taiwan and around the world. We offer various type of plastic films such as Heat sealable film, Anti-fog film, CPP film, OPP film, PET film, Release film and Protective film, Multilayer Coextruded Film, we also have specialized in the Flexible Packaging and multi-compound materials for years. Hence, based on our experiences and professional knowledge in material.