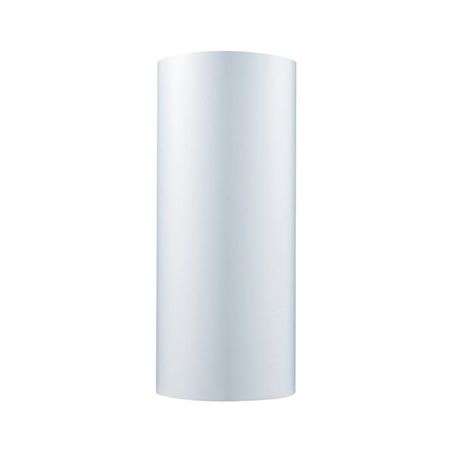 OPP Film
Biaxially Oriented Polypropylene Film
BOPP Film is the film that has been stretched both mechanically and also in manually using cross direction technique. With its advantage such as excellent clarity, best dimensional stability and flatness, low electro static charge, good barrier to water vapor, exert good and optimum performance on high speeding printing, good puncture and flex crack resistance over wide range of temperature, not affected by the moisture and does not wrinkle or shrink with changes in the environment,etc. BOPP Film has become one of the most popular and highly demanded films all over the world.

OPP protective film is a plastic film made of OPP as the base material, single-sided coated with acrylic coating glue and laminated with release film. The glue viscosity is not easy to change, easy to punch, die-cut, and easy to peel.
OPP protective film is mainly used for surface protection during product transportation; die-cut protection, reposting and protection of various metals, films, and tapes; protection of various plastic casings, keyboards and other plastic parts.
---
Features
Excellent print and paste suitability.
Good heat sealing effect.
Low water vapor transmission rate.
Excellent resistance to organic solvents.
High transparency and high gloss.
Suitable for automatic packaging machines.
OPP Film | Taiwan_Based Manufacturer of PLA Biodegradable Film, OPP Film, CPP Film, PET Film, BOPE Film & Plastic Film Solutions | Der Yiing Plastic Co.,Ltd.
Based in Taiwan since 1991, Der Yiing Plastic Co.,Ltd. is a lastic film manufacturer. Main products, including Heat Sealable Film, Protective Film, Vacuum Bag, Anti-Static Bag, Release Film, PET Film, Shrinkable Film, Banding Film and so forth.
Der Yiing Plastic is one of the heat seal film suppliers since 1991, and is specialized in shrink film, anti static bag, esd bag, silicone release film production. Reach, RoHS and MSDS compliance protective film for your packaging applications, Der Yiing Plastic's heat sealable film is your total packaging solution. Their shrink film is widely used in various industries including printing, electronic, petrochemical, architecture, chemical and medical. We will provide products and services of superior quality and value-added that helps our customers & ourselves achieve the goal of ongoing operation by using our advance technology an innovation.
Der Yiing Plastic has been offering customers Reach, RoHS and MSDS flexible packaging film, both with advanced technology and 40 years of experience, Der Yiing Plastic ensures each customer's demands are met.